Shopping in AMISH COUNTRY
We have lots of shops for you to explore when you visit the Arthur area.
First our "in-town shops." Downtown Arthur is unique in that we have a vibrant, small downtown. No empty store fronts... haven't had any... ever, that anyone can recall. We've got a good mix of shops that serve both the locals and the visitors with equal interest. We boast of tailored clothing shops for both men and women that attract a regular customer base from over 100 miles, locally Amish crafted furniture of the best quality and selection, antiques and collectibles, flowers and gifts, fudge Amish jams and jellies, cheese, fabric and quilt supplies, souvenirs, hand dipped ice cream and a number of comfortable benches to enjoy it on, all tucked conveniently in a few close blocks.
And then we have the surrounding countryside. With the Amish community desiring to be self sufficient as best they can be, there are numerous "country shops" to explore. Too many to list here, they range from basic supple stores to gas lamp shops.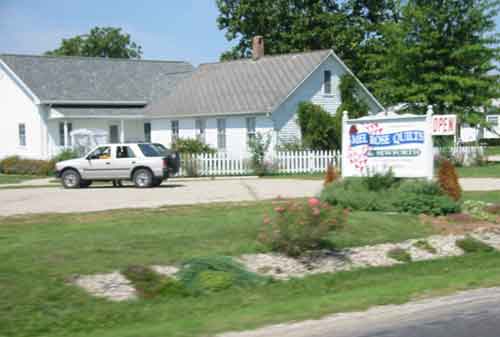 After you take a tour of the countryside, you'll see what we mean. Many of these country shops are open to visitors, some are not. Their hours can be variable, and their locations can change as families grow and move about. You'll have to visit the area to really appreciate the shopping opportunities
We'll try to list what we can, by groups, over on the right hand panel. Check them out and you'll see that with just the in-town stores alone, you'll need at least an half day or more to explore just the in-town stores.